Contributions
Support SaveTheGuns.com with a voluntary donation
This Page Last Updated 01/13/2016
Not an NRA Member? Shame on you!
We would not even be having this conversation on the topic of gun rights in America if it wasn't for the hard work and dedication of the National Rifle Association. You say that you don't have the money??? An Associate Membership (no magazine) is just $10.00 per year, that's less than three cents (-$0.03) each day. Before you do anything else, do your duty and support the NRA through your membership. JOIN THE NRA TODAY. You can save $10.00 on a regular annual membership by using the link I've just provided, making it just $25.00. JOIN TODAY.
Thank you for considering a contribution toward my efforts!!
Can you help make this online effort worth the time and money I have invested?
Do you agree with what I am trying to do at SaveTheGuns.com?
These contributions will be spent on my software, hardware, Web hosting, stationery and many other things.
I've taught more than 170,000 children basic gun safety rules. My generous contributors are responsible for keeping these children safe and well informed.
"No one could make a greater mistake than he who did nothing because he could do only a little."
Edmund Burke (1729-1797) Irish statesman, author, orator, political theorist , and philosopher.

To make a contribution to my efforts here at www.SaveTheGuns.com see the information provided below.
To make a contribution to the NRA-ILA by mail please make check payable to NRA-ILA, and send it to:
NRA-ILA
11250 Waples Mill Road
Fairfax, VA 22030
To make a donation to the NRA-ILA online, go to:
https://www.nraila.org/get-involved-locally/secure/donate.aspx
Thanks,
Marc
---
---
TWO EASY WAYS TO DONATE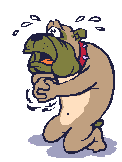 1.) Contribute through PayPal below.
2.) Contribute through a personal check and U.S. mail.
---
---
Contribute through your PayPal account
Contributions through PayPal
$5
$10
$20
$50
$100
$500
$1000
Contributions to SaveTheGuns.com are not tax deductible for income tax purposes.
---
---
Contribute by Personal Check and U.S. Mail
PLEASE MAKE ALL CHECKS PAYABLE TO: Marc Richardson
(do not make personal checks out to SaveTheGuns.com)
Mail your check to:

Marc Richardson
312 Shady Nook Rd
West Newfield, ME 04095-3512
It's that simple...
Don't forget to include a note with your name and e-mail address so I can personally thank you.
---
---
Thank you very much for considering a contribution.
(Donations are not tax deductible for state or federal tax purposes.)
Do you know someone who might agree with what I'm doing at SaveTheGuns.com? Please send this page to them.
Send this page to a friend by clicking here
---
---